Your students can expect to enroll in a world-class university! We have partners ranking in the world's top 300 and top private universities in Southeast Asia by QS World University Ranking.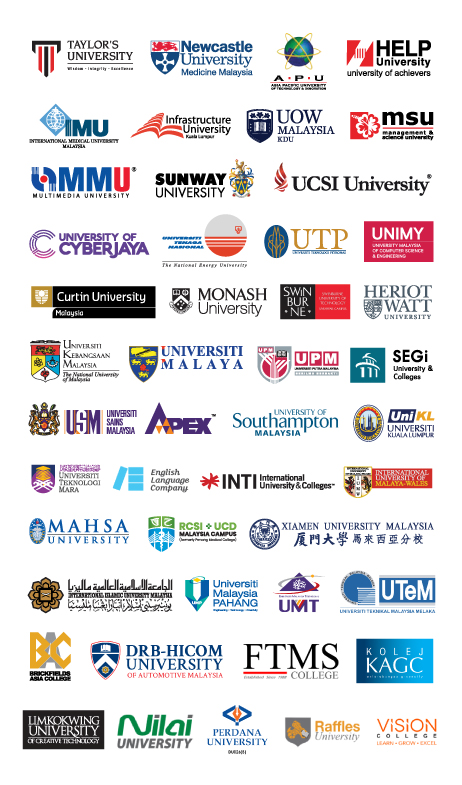 SCHOLARSHIPS &
Education Grant
Fulfil your dreams of studying and living in Malaysia by being an EMGA Scholarship & Education Grant recipient.
GLOBAL ENGAGEMENT
ACTIVITIES
Stay connected no matter where you are in the world and watch this space as we update you with the latest activities!
initiative that covers the accountabilities and interest of teachers, parents and especially students as a whole.
Malaysia has become one of the most preferred education destinations in the world, currently with over 170,000 international students living and studying in Malaysia. Partnering with some of the top Malaysian education institutions, EMGA is committed to supporting you to fulfil your potential for a rewarding study experience in Malaysia.
Tell us about yourself and we will get in touch with you!
CONNECTING THE WORLD TO EDUCATION POSSIBILITIES
IN MALAYSIA